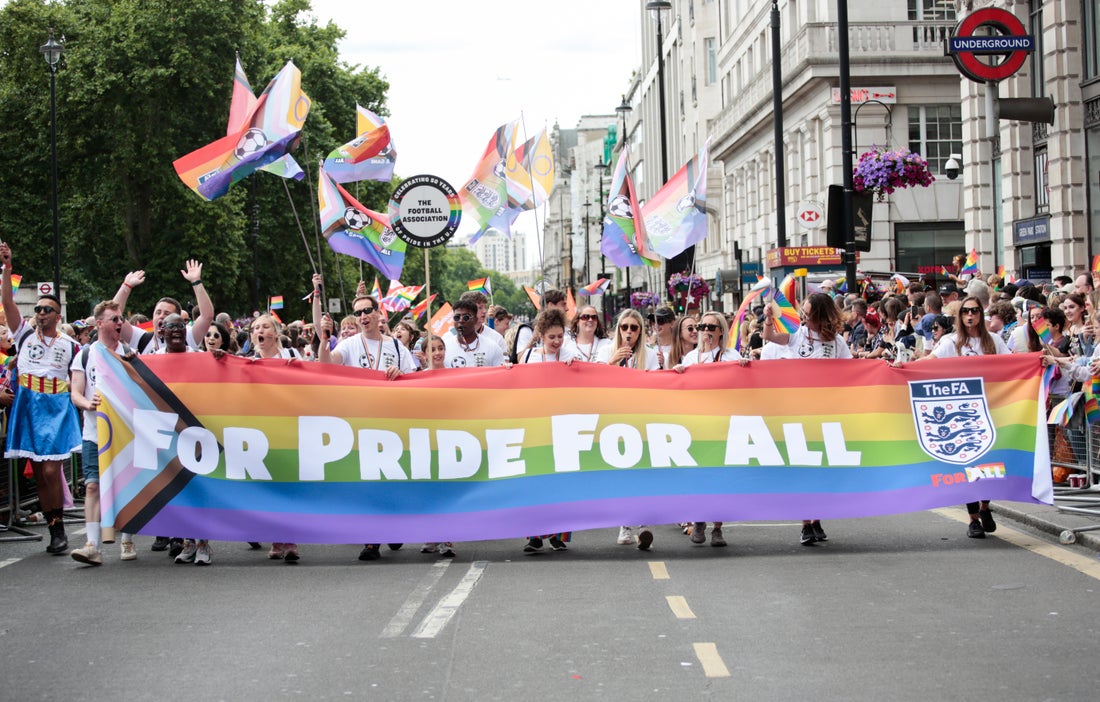 Lincolnshire FA LGBTQ+ Inclusive Accredited Club Programme
We are proud to announce the launch of the LGBTQ+ Inclusive Accredited Club Programme.
The Lincolnshire FA Vision (One Lincolnshire Community, United and Inspired by the Power of Football) is built on the foundations of unity, inclusivity, and acceptance.
Our goal is for all football in the county and beyond to be an environment where every player, coach, referee, spectator, or volunteer can enjoy the game and feel comfortable in being themselves, without fear of discrimination.

However, 49 per cent of those that identify as part of the LGBTQ+ community have witnessed homophobia or transphobia in sport.

The Lincolnshire FA LGBTQ+ Accredited Club Scheme seeks to provide a framework of obligations that supports clubs to develop an LGBTQ+ Inclusive environment.

To find out more information, go to:
https://www.lincolnshirefa.com/inclusion/lgbtqaccreditedprogramme

If support is required at any time, please contact Jordan.Mason@lincolnshirefa.com.